IN THE NEWS: Finding an Alternative to Hex to Meet MIL-DTL-5541F Class 1A
An aircraft MRO required a non-hexavalent chromate as a replacement for an aluminum treatment to comply with environmental issues.
The manufacturer needed to meet REACh compliance on their European airframe and directed the MRO to find a safer alternative that would give them the same or better corrosion protection and also meet environmental standards.
The manufacturer required the MRO facility to find and implement a REACh-compliant alternative to their hexavalent conversion coating that would meet MIL-DTL-5541F Class 1A. The MRO also wanted one that would provide a visible color in addition to being a spray or brush applied. In conversation, it was learned that they did not previously perform the 168 hrs neutral salt fog testing, so this was a new requirement. The switch from Cr6+ to Cr3+ is well known to be difficult, but in a very short time, they had a successful process identified and implemented, and proven.
eTCP as a Non-Hexavalent Chromium Alternative
The MRO reached out to Chemeon, which suggested their eTCP chemistry as a non-hexavalent chromium alternative that meets REACh compliance. It is a newer product the company developed in collaboration with the U.S. Navy to come up with a trivalent chromate with a visual color for quality assurance.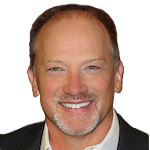 Dr. Sjon Westre
"Our research team took the opportunity to then enhance the corrosion resistance performance, given the difficulties seen time and again with all of the current options on the market," says Dr. Sjon Westre, Chemeon's Senior Vice President of Technology
Chemeon provided the manufacturer with documentation and reference sheets for their eTCP Powder concentrate and for their eTCP RTU, which is a "Ready to Use" product.
Chemeon also shared a 2020 research study by the U.S. Navy Environmental Sustainability Development to Integration (NESDI) program showing eTCP has passed qualification testing to MIL-DTL-81706 for Type II, Class 1A and 3, Form III, Methods A, B, and C.
Parts Tested at Chemeon's In-House Lab
After reviewing the documentation and NESDI, the manufacturer then shipped several parts made from 6061, 2024, and 7075 aluminum for Chemeon to run in the in-house lab in Minden, Nevada, to determine the best process for their process success.
Pretreatment and process parameters for testing were determined, and the supplied parts were run through two different pretreatment options and then the eTCP application. The parts were then evaluated by neutral salt fog/spray in-house and customer adhesion testing that was needed in this case. A report was written up with the results and provided to the customer.
The manufacturer also wanted to eliminate a Scotch-Brite process they had to perform with their cleaner to have enough color. Based on the testing by Chemeon, the following process was determined to be to most ideal:
Chemeon Cleaner 4000 is a non-etch, mildly acidic liquid soak cleaner for aluminum alloys, which contains a unique blend of biodegradable surfactants and a mild inhibited acid.
Chemeon eTCP RTU is a Ready To Use version of their next-generation enhanced trivalent conversion coating.
The company was also concerned about potentially leaving some eTCP in various holes when sprayed on an aircraft. Chemeon explained they should not leave chemistry "puddled" anywhere on the part, as the eTCP would continue to react with the surface actively. A thin layer left to dry on the part is acceptable.