AN ENVIRONMENTALLY RESPONSIBLE LEADER.
AN ENVIRONMENTALLY RESPONSIBLE LEADER.
Company
People at CHEMEON
Imagine the advantages of teaming with a company having the expertise to coordinate any or all aspects of your project. Think about sharing your challenges and working together on a collaborative, sustainable solution with knowledgeable, highly trained scientists and experienced professionals. Partner with a leader in environmentally responsible coatings and surface technologies. Partner with CHEMEON.
CHEMEON is a people-based organization. We focus on creating synergistic and symbiotic relationships with our customers and employees, which has been instrumental to our growth and success. This also ensures respect, innovation, creativity and an ongoing corporate culture displaying entrepreneurship, authentic communication, and shared leadership.
Thanks to our team of highly trained and motivated individuals, who support our superior standards and maintain the strictest compliance to specifications, we provide our customers with a unique level of personal service and excellence in customer satisfaction.
Madylon Meiling
Owner and CEO
Madylon Meiling, Ph.D., CEO, CHEMEON Surface Technology
Dr.Meiling transformed CHEMEON from the ashes of an insolvent metal finishing company to profitability and success in the global race to replace the known carcinogen hexavalent chrome with environmentally friendly chemistry. CHEMEON manufactures and supports the MIL SPEC qualified replacement to hexavalent chrome, CHEMEON TCP-HF (Hexavalent Free). CHEMEON also supports patented CHEMEON 0CP-6800 (Zero Chrome) and patent pending CHEMEON eTCP, designed to provide corrosion protection and enhanced adhesion properties to light metals.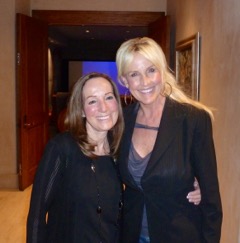 As a result of Dr. Meiling's collaborative leadership style, CHEMEON's research and development team is acclaimed as a global subject matter expert in the replacement of hexavalent chrome and anodizing technologies.. Meiling has built CHEMEON into a valued, sustainable, international brand. CHEMEON recently presented the keynote address at the 2019 Metal Finishing Symposium of California and is partnering with the U.S. Navy on new CHEMEON technology to be introduced at SUFIN 2019. Since 2013, new owners, Madylon and Dean Meiling, have increased the CHEMEON team to include globally recognized leaders in business, marketing, science, and sales, focused on innovation, integrity, research and development, clean technology, and corporate social responsibility.
Prior to CHEMEON, Dr. Meiling's work with Sierra Nevada College included her leadership and development of a foreign exchange sponsorship program for 35 students from Italy, whose University was destroyed by earthquakes in 2009. This global humanitarian project was recognized by Secretary of State Hilary Clinton (video here), and House Speaker Nancy Pelosi during the National Italian American Foundation Gala in Washington DC. The Mayor of L'Aquila and appreciative students honored Dr. Meiling with an award and luncheon when she and Dean visited the destroyed city and University in October 2011.
Madylon and Dean Meiling are respected Nevada residents in both Incline Village and Las Vegas. Their philanthropy includes founding the world-renowned music festival "Classical Tahoe," and Pet Network Humane Society, a non-profit no-kill animal shelter, and major donations to Parasol Tahoe Community Foundation, Incline Village Hospital Foundation, Sierra Nevada College, Thunderbird Lodge Preservation Society, and the Nevada Museum of Art. Dr. Meiling is a passionate and transformational leader, focused on the environment, philanthropy, and collaboration.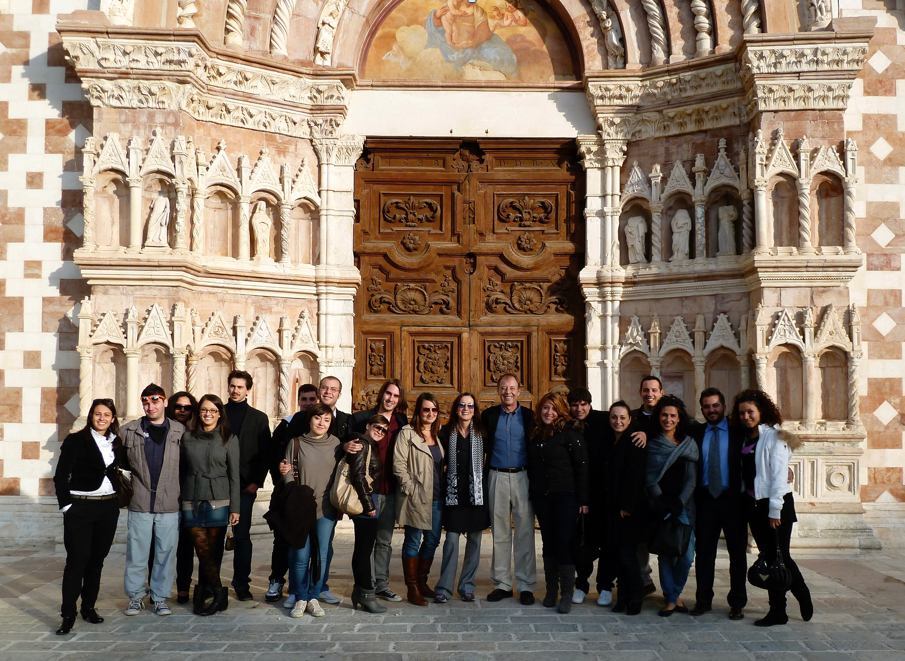 Dean Meiling
Executive Vice President and CFO
Dean Meiling spent most of his successful career in the investment business. Prior to retirement, he was a Managing Director of Pacific Investment Management Company (PIMCO). During his career, Dean was involved in a broad range of activities including securities analysis, client relationship management, investment strategy development, marketing and regulatory compliance.
Prior to joining PIMCO in 1976, Dean handled private placement debt investments at Northwestern Mutual Life Insurance Company and performed common stock analysis for a New York-based mutual fund family. He is a graduate of the University of Wisconsin - Madison (BBA - Finance) and University of Wisconsin - Milwaukee (MBA - Finance).
In 2013, after many years of successful private equity investing, Dean formed what is now CHEMEON to reinvent his investment in specialty metal finishing chemistries.
Ted Ventresca
President and COO
Ted Ventresca is a process driven, team building executive with a management focus on client needs and new business development. Under his direction CHEMEON has launched multiple new products and services  for industry and the military including CHEMEON TCP-HF RTU (Ready to Use) and three new patent pending chemistries that include CHEMEON eTCP RTU.  He is credited with the change of the CHEMEON sales model, making many CHEMEON products available globally.  This has resulted in profitability and year over year growth. Ted has presented CHEMEON solutions before the State of California as part of the Metal Finishing Industry of California.  His development of interactive teaching tools including online videos and training have resulted in valuable tools being instantly accessible by clients and industry.  He is recognized as a digital media pioneer and credited for consistent revenue growth, operating and staff efficiencies through the integration of sales, marketing, and communications.
Ted comes to CHEMEON Surface Technology from Washington DC and New York City where his international work with industry, government, media and commercial entities supports the future vision and growth of the company. A former Managing Director of Intervox Communications, SVP Global Content Marketing for WorldSpace Satellite Radio, NVP for CBS Radio Networks/Westwood One and Chairman of the Radio Committee of the International Radio and Television Society in London and New York, Ted has been responsible for the management and growth of global teams and benchmark event/product development in Dubai, Singapore, India, London, South Africa and Italy. He is also the publisher of FedMil.com "The Business of Federal and Military News."
Ted holds the distinctions of being the first American Media Executive named to by The British Phonographic Society to The Voting Academy of the prestigious Brit Awards and his nine years hosting a daily satellite radio breakfast show and programming a global music channel was the only live satellite radio broadcast aired globally, nationally, and online via WorldSpace, XM, AOL, DirecTV and United Airlines. He is an Emmy® award honor recipient for voice-overs and can still be heard on PBS programming nationwide.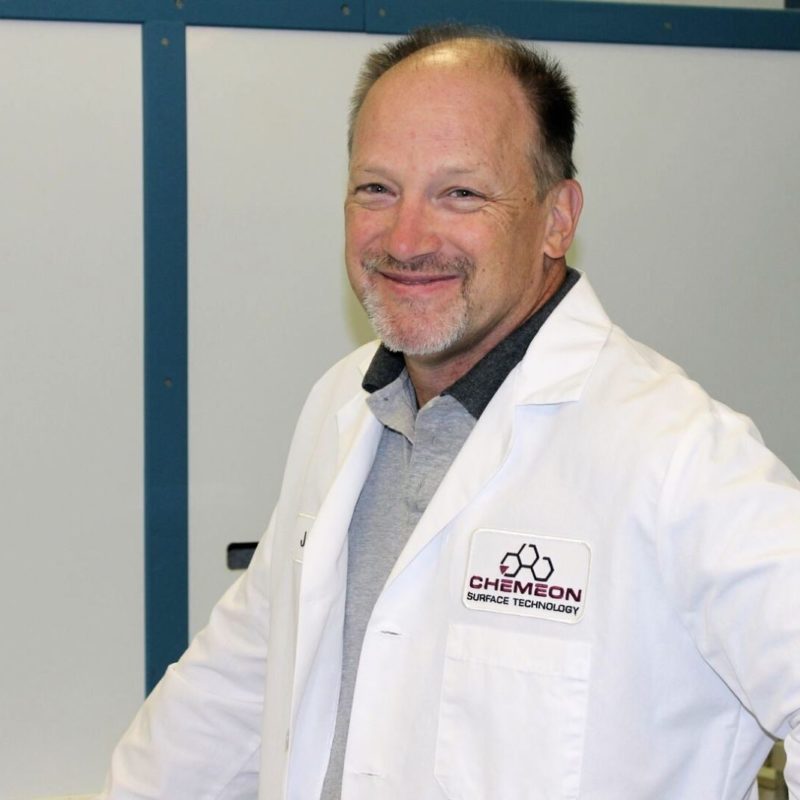 Sjon Westre
Senior Vice President Technology
Dr. Sjon Westre leads CHEMEON's development of environmentally responsible coating and seal alternatives to hexavalent chrome for use on light metals. His focus includes the creation and optimization of new conversion coating and anodizing chemistries and processes, development of analytical procedures, and management of the CHEMEON Laboratory, Training Center and Technical Support Group. Dr. Westre has expanded of the CHEMEON laboratory team to accommodate the growing demand for CHEMEON Research and Development of advanced corrosion protection surface technology for light metals.
Dr. Westre received his Ph.D. in Physical chemistry from The University of California at Davis and a BS degree in Chemistry with a Physics minor from Cal State, Sacramento. Prior to joining the CHEMEON team, Dr. Westre spent the last decade as Senior Scientist for Modern Industries in Phoenix where CHEMEON chemistry and technology has been in use for a number for years. Dr. Westre's innovations included anodizing process development and QPL certification for the patented Trivalent Chrome Pretreatment that is now known industry-wide as CHEMEON TCP-HF. Prior to that Dr. Westre was Research Scientist at Mosaic Industries in Silicon Valley where he developed custom hardware and software for trace gas detection instruments. Sjon began his career as an analytical chemist at Analytical Associates, Inc. in Sacramento.
Dr. Westre has published numerous technical papers in the fields of Molecular Physics and Analytical Chemistry. He is credited for the creation of CHEMEON's training program "Anodizing Best Practices and Troubleshooting." He also lectured at technical conferences as well as acted as an instructor for undergraduates at UCD.