AN ENVIRONMENTALLY RESPONSIBLE LEADER.
AN ENVIRONMENTALLY RESPONSIBLE LEADER.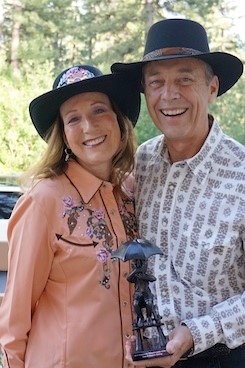 Welcome to CHEMEON Surface Technology and thank you for visiting our website. Our company traces its roots back to 1994, providing hard material surface engineering solutions to customers globally, including numerous Fortune 500 companies. In early 2015, we changed the company's name to CHEMEON Surface Technology to reflect our primary focus on customer solutions, new technologies, and global expansion. This change further allows the company its own distinct identity and eliminates the confusion between the company's new leadership and values, and the former leadership.
At CHEMEON, we are committed to being a leader and innovator in environmentally responsible coatings and surface technologies. With our commitment to research, development and customer service, and our significant cutting edge approach to solutions, we are confident that our chemistries will improve the performance, quality, and consistency in your hard material,  finishing applications.
We are a B2B provider, offering a customized approach and a deep appreciation of your business. We encourage you to experience our unique level of personal service and collaboration, not often found at large, diverse companies. Our primary goal is to make you more efficient and effective at what you do, with CHEMEON chemistries, technical services and training classes.
We are proud of our acclaimed partnership approach that has been established in working with the various segments of the Department of Defense and related industries providing Military Spec (MIL-SPEC) chemistry and solutions in the removal of Hexavalent Chrome Cr6, and new technology innovation including the development of trivalent chrome color additives for visual quality control.
As the only Woman Owned Small Business in the world that is licensed by the US Navy to manufacture and provide MIL-SPEC QPD/QPL Hex Free/Trivalent Chromate Conversion Technology, CHEMEON Surface Technology looks forward to continued collaboration with prime and sub contractors who are providing Chrome Free and Zero Chrome solutions to their customers worldwide.
We sincerely thank you for your business, partnership and friendship. If you are not currently a 
CHEMEON
 customer, we invite you to share your challenges so that we can work together on a collaborative, sustainable solution for you. Our knowledgeable, highly-trained and experienced staff is always available to assist you. 
Click here
 to use our contact link for questions, or to speak with a scientist, or schedule a technical training class and visit to our unique Tech Center.
Again, thank you for visiting our website and I look forward to meeting with you.
Madylon Meiling, Ph.D.
Owner and CEO