THE WORLD'S LEADING PROVIDER OF HEX FREE LIGHT METAL COATINGS
Our Chemistry is Your Solution
CHEMEON® Surface Technology
CHEMEON's comprehensive line of proprietary and patented metal finishing chemistry is a one-stop solution for all your conversion coating, anodizing, anodic seal and chemfilm needs.  In addition to the Hex Free MIL-SPEC corrosion protection chemistry we put into our products, the chemistry in each relationship we have with our customers is the "Power of CHEMEON Protection."  Our CHEMEON TCP-HF (Hexavalent Free) suite of products are valued and specified by Fortune 500 companies across the globe and across diverse industry sectors such as aerospace, automotive, electronics, heavy equipment, marine, medical, and military.


We are proud to announce our certification by the Small Business Administration (SBA) as a HUBZone-certified company. This federal program supports growing companies in historically underutilized business zones and recognizes Chemeon as a vital small business, government contractor, and teaming partner to the aerospace and defense industry, prime contractors, top-tier metal finishers, and process shops.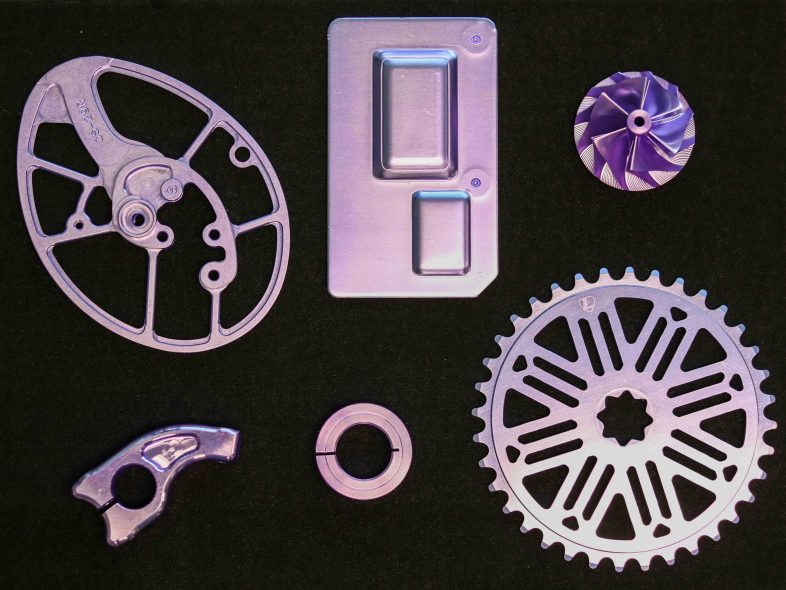 Introducing
CHEMEON eTCP®
The first trivalent conversion coating and anodic seal colorized for visual verification that your parts are coated and protected
Learn More
The Power of Chemeon Protection
What our clients say
"…. provided excellent onsite and ongoing service to Rolls-Royce Corporation."

"Whether you are a captive shop, an OEM or small, medium or large job shop, you can count on CHEMEON for full process line chemical performance. New Age Manufacturing does and you should too!"

"We have been relying on Chemeon products to meet our customers stringent requirements for over 8 years."

"The company has put together a world-class product and team. Their second-to-none approach and commitment to product and technology ensure that their customers will stay ahead of the competition."
"The CHEMEON superior proprietary chemistry together with their superior service, technical support provides an affordable and substantial value…."

"The company concept, Tech Center, and Systems that are put in place will greatly enhance our ability to quickly jump forward out of the 1960's and 1970's (and some of the old habits we have) and get into the 21st century to do things that need to be done, today."
"It was impressive and encouraging to see the implementation of so many knowledge-management principles in place. The next generation of leaders will be structured around principles that this company already has in place."
"Unlike other chemical companies that sell chemicals and then disappear until they want to sell you more chemicals, CHEMEON has consistently been there as our partner in anodizing."