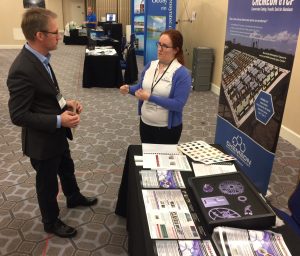 The Strategic Environmental Research and Development Program (SERDP) and the Environmental Security Technology Certification Program (ESTCP) Symposium is the nation's largest conference focusing on the Department of Defense's (DoD's) priority environmental and installation energy issues. Held in Washington, D.C. from December 3 to 5,  2019, the Symposium connects environmental and energy researchers and technology developers with the defense end-user and regulatory communities to showcase cutting edge environmental technologies, innovations and ideas.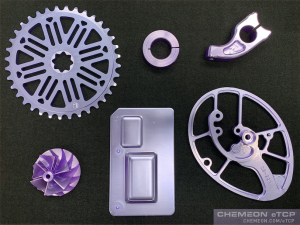 The CHEMEON Surface Technology ( #CHEMEON_ST ) exhibit features CHEMEON eTCP, the patent pending conversion coating and anodic seal that provides a visual color verification that parts are coated and protected. The product meets or exceeds MIL-DTIL 81706B and MIL-DTL 5541 as a drop in replacement to hexavalent chrome.
The Symposium program includes 16 technical sessions, a number of short courses, over 450 technical poster presentations, exhibitions from funding and partnering organizations, and a variety of networking opportunities.
This year, more than 1,000 attendees learn about CHEMEON eTCP while meeting CHEMEON's Dr. Catherine Munson and Ted Ventresca, CHEMEON President and COO.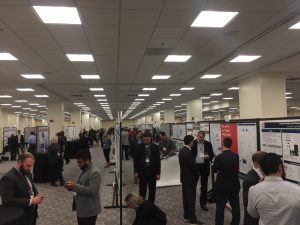 CHEMEON is proud to be part of this year's Symposium as ESTCP celebrates its 25th year of funding innovative technology demonstrations. ESTCP addresses DoD's evolving environmental and installation energy requirements, improves energy security, and facilitates water conservation by funding cutting edge technology demonstrations and assisting technology transfer to the Services.  Special thanks to the Noblis team and ESTCP / SERDP for their great work in bringing together some of the world's newest innovations and the creators that have developed the possibilities.