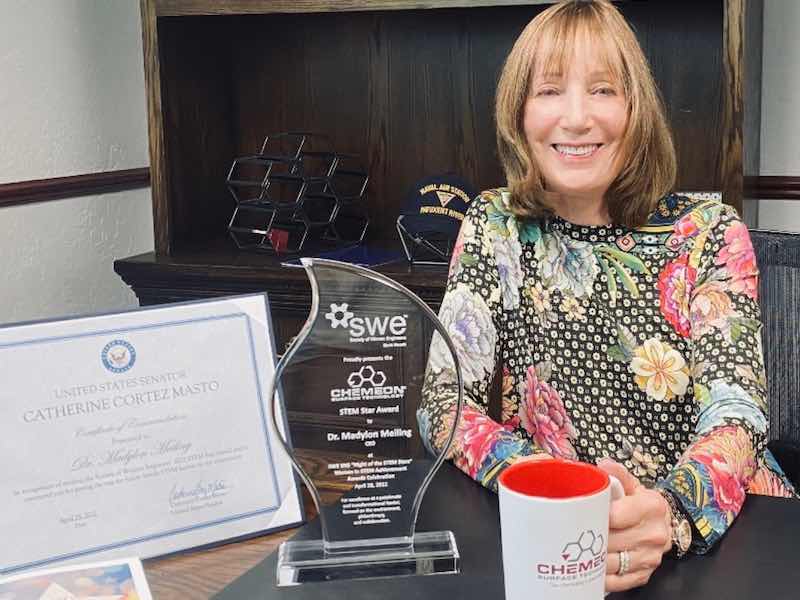 The 2022 Society of Women Engineers (SWE-SNS -Sierra Nevada Section) "Night of the STEM Stars" recently honored Dr. Madylon Meiling, CEO of CHEMEON Surface Technology, with their Corporate Award "for excellence as a passionate and transformational leader, focused on the environment, philanthropy, and collaboration."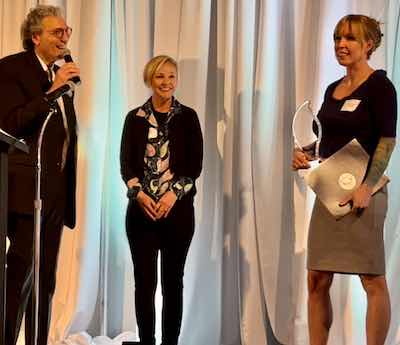 The award, which also included a certificate of recognition by Nevada Senator Catherine Cortez-Masto, was presented during a summer banquet held at the National Auto Museum in Reno.
Accepting for Dr. Meiling was CHEMEON Business Development Manager and Chemist Shay Davis, a former STEM Star award recipient. The night included awards and recognition for some of the brightest minds and talents in STEM from Northern Nevada high schools, the University of Nevada Reno, and corporate/industry.
"CHEMEON is significantly successful today because of the great scientific and administrative minds of the numerous women on our team," Dr. Meiling says. "Hopefully, one of the women honored at the SNS-SWE Night of the STEM Stars will someday work for CHEMEON and be part of the team that develops the next environmentally responsible coating."
Visit www.chemeon.com