2019 Florida Finishers Expo

Los Angeles Metal Finishing Symposium

CHEMEON® Surface Technology  VP Technology, Dr. Sjon Westre, delivered a Keynote presentation "Hexavalent Chrome Alternatives" at the Metal Finishing Symposium in Los Angeles on January 23rd. CHEMEON TCP-HF (Hexavalent Free) Suite of MIL-SPEC and Military grade chemistries meet or exceed and comply with  MIL-DTL-81706. MIL-DTL-5541 Type II. MIL-C-5541 Class 1A and Class 3, ROHS. REACH. WEEE. ELV. OSHA, ASTM B921. CHEMEON TCP-HF, CHEMEON TCP HF- EPA (Extra Protection Additive) and CHEMEON TCP-HF SP (Spray) can be found on the Qualified Products List (QPL)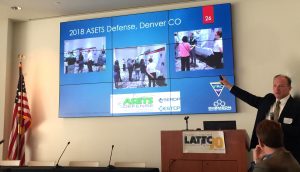 This collaborative effort to create a Metal Finishing Symposium between community action, industry and government was organized by the City of Los Angeles, LA Industry, County of Los Angeles, Public Health, LA City Sanitation/Environment, and the County of Los Angeles in conjunction with the Jane Williams and the California Communities Against Toxics (CCAT) and Wesley Turnbow of EME Plating on behalf of the Metal Finishing Association of Southern California (MFASC). CHEMEON is a proud member of both MFASC and Metal Finishers of Northern California (MFANC).  LA Industry is a collaborative network of Los Angeles based businesses and resource agencies.  Their goal is to achieve a cycle of sustainable practices that will benefit our environment, economy, and community.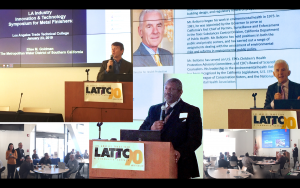 EME Plating Owner/President Wesley Turnbow welcomed the audience and introduced opening remarks from Angelo Bellomo, Deputy Director for Health Protection, LA County Public Health (LACPH), and Michael Simpson, Industrial Waste Management Division Manager Los Angeles Sanitation/Environment.
Keynotes also included:
Alan Olick, Owner of General Brite Plating presented "Trivalent Chromium & Waste Reclamation"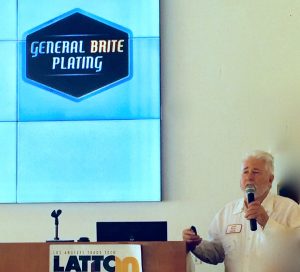 Justin Guzman, President AirCraft X-Ray presented "Technologically Advanced Wastewater Treatment."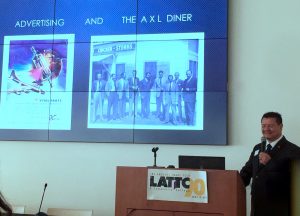 Panels included: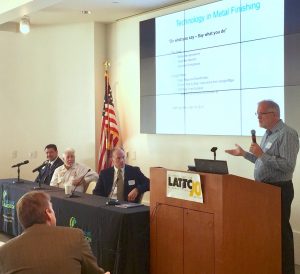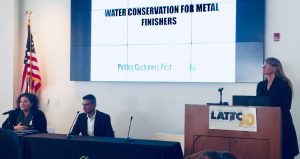 Water and Incentives was led by Executive Director of CCAT and Environmental Justice Advocate Jane Williams.  Panelists included Victor Garcia, LA Department of Water and Power, and Elis Goldman, Metropolitan Water District.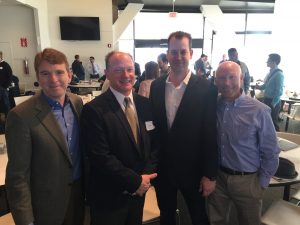 Request a copy of the CHEMEON keynote and learn more about MIL-SPEC CHEMEON TCP-HF®(Hexavalent Free) and Military Grade "Hexavalent Chrome Alternatives."Contact Shay Davis, Chemist, Business Development Manager, sdavis@chemeon.com or call 775-782-8324.
2019 Florida Finishers Expo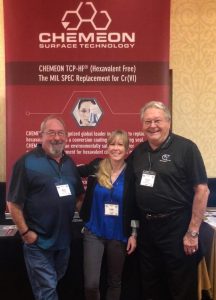 January also had CHEMEON technology on display at the 9thAnnual Florida Finishers Corporation Exposition in St. Petersburg, FL.   CHEMEON Chemist and Business Development Manager Shay Davis hosted the CHEMEON display and discussion as CHEMEON sponsored the 2019 Expo and exhibited along side CHEMEON sales/distribution partner Plating Specialists Inc.
Presentations included "NASF Regulatory Updates"and "Origins of the Regulatory Rules for the Surface Finishing Industry."